Lab Staff
Your project will normally be processed by a single staff member who handles everything from initial correspondence about project goals through to drafting a results file for Dr. Paetkau to review. When studies span multiple years we try to maintain continuity by having the same staff member work on each year's submission. We encourage direct communication between customers and the workers who manage their projects.

Leanne Harris
came to WGI in 2009 with a M.Sc. from the University of Victoria. Leanne received an NSERC Canada Graduate Scholarship which she used to study maternally inherited symbionts of insects. Leanne is often the first person to review projects and draft final reports.

Renee Prive
earned a B.Sc. in Zoology from the University of Calgary, and gained experience in a medical genetics laboratory before coming to Wildlife Genetics in 2005. Renee has completed over 150 wildlife projects during her time at WGI, and is often the best person to contact with scheduling questions.

Jenna Benson
graduated with a B.Sc. in Biology (Ecology concentration) from UBC Okanagan. Since joining our team in 2009, Jenna has completed numerous population inventory projects, and has been responsible for developing many of our scat techniques.

Erin Harmston
graduated with a B.Sc in Biology from the University of Victoria before coming to WGI in 2013. In addition to being our gamefarming specialist, Erin has also worked on projects targeting many species from western painted turtles and sharp-tailed grouse to bear and wolverine, with research questions including individual identification, parentage, population genetics, species identification, and marker development.

Sara Gillespie
came to us in 2009 after studying Arts and Science at Carleton University and Selkirk Community College. In addition to handling our invoicing, Sara is often involved in projects involving species that are new to us.
President

(and Molecular Artificer)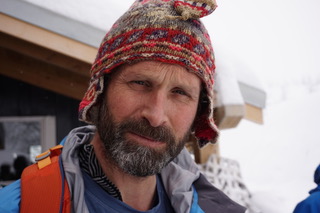 Dr. David Paetkau developed many techniques and statistical methods that are used at WGI, and in other laboratories around the world. He has authored numerous scientific publications, including the first use of genetic methods for assigning individuals to their population of origin. David's Ph.D. thesis was awarded the Governor General's gold medal and won him an NSERC Postdoctoral Fellowship that he used to study Australian small mammals at the University of Queensland. Contact David to discuss feasibility and pricing of potential projects, or to discuss any other aspect of the work done at WGI.
Board of Directors
Our board draws on a range of expertise that maintains a healthy balance between scientific interests and economic reality. Curtis Strobeck is a retired professor at the University of Alberta with an international reputation as a leader in molecular ecology. Curt keeps us abreast of the latest developments in molecular ecology. Garth Mowat was one of the first wildlife biologists to apply noninvasive techniques to large-scale wildlife management, and he continues to develop field methods that will expand the range of species and questions to which DNA methods can be applied. David Paetkau occupies the last position on the board, overseeing the day to day management of both scientific and financial aspects of the company.
Some publications by WGI's directors